Response to the Climate Crisis
Climate
On 19th November I spoke at full council, welcoming the measures put forward by the Leader to address our carbon dioxide emissions.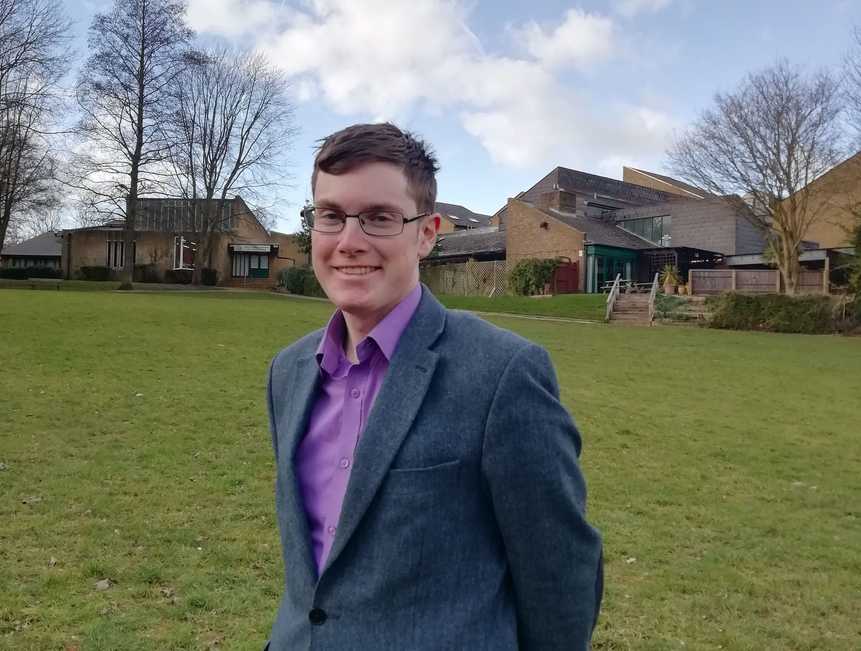 On 19th November I spoke at full council, welcoming the measures put forward by the Leader to address our carbon dioxide emissions.
"Mr Chairman,
"There are a number of positive measures to welcome in what the Leader has committed to today. Some of these will be of particular interest to residents in Ash and New Ash Green. This beautiful ward is twice named for our most abundant species of Kentish Tree, sadly now vulnerable to the fungal infection, Ash dieback, so the council's commitment to tree planting therefore also presents an opportunity to increase species diversity across the district, including in the most rural parts of my own ward. The village of New Ash Green itself has already been planted with, probably, the largest diversity of tree species in the district. This is something of which we are very proud and so I am glad to see the district council following where my own village had led. May I encourage the leader to see his welcome ideas for tree planting, as presented today, as just the start of a mission to simultaneously sequester carbon and build resilience to extreme weather events, through a wider tree planting strategy.
"In many ways there are particular challenges associated with public transport within New Ash Green (indeed with all forms of transport for that matter). The leader's idea to establish transport hubs for short journeys could give a significant local benefit to people in my ward if it helped people with the two to three-mile journey between the centre of New Ash Green, and Longfield rail station. This might involve working with Dartford Council, but I know that Sevenoaks always shows extensive commitment to working with neighbouring authorities, both at the officer and political levels. So, I look forward to the local benefits that the proposal of transport hubs could eventually bring to my residents.
"I would also like to welcome the various commitments we see in this document, to assist with the roll out of electric cars. My predecessor, Cameron Clark, remains a member of the New Ash Green Village Association and he and his family have also been looking into what the Village Association can do to provide charging infrastructure within the village. I am sure that members who worked with Cameron and Carol before him, will not be surprised that the Clark family's commitment to public service in general, and to sustainable rural living in particular, continues even now that both Cameron and Carol have retired from this chamber. I encourage the Council to work with the Village Association and others, if and when a local proposal for fast charging infrastructure is forthcoming."
I went on to particularly welcome the commitment to:
Providing advice to residents to improve energy efficiency, and, in particular I suggested that we should be advising people about the Energy Company Obligation [which can help to provide people with home insulation] and the Renewable Heat incentive, which I am led to believe can assist with the cost of providing Heat pumps. I suggested that we should particularly focus this advice at householders who are not connected to the gas grid. [This was also in response to points of debate from other members, rightly pointing out that we need policies to reduce the carbon footprint of existing housing stock – in addition to the policies with respect to new properties, which were welcomed on a bi-partisan basis]
Undertaking an audit of the council's direct emissions, so that we will be able to know how much CO2 is emitted as a result of any particular service, in much the same way as we are currently able to know the financial cost of each service we provide.
I also said that Climate change is too important an issue to declare a "Climate emergency". I explained that, to me, an emergency, is something short term like a fire, something that needs to be dealt with but that, after an emergency, we rightly 'move on' from the incident, in a way that will not be possible with the climate crisis. I gave my view that a perpetual 'emergency' mentality would be a threat to liberty [indeed, in many countries, a "state of emergency" is a specific technical term, meaning a 'temporary' suspension of civil liberties, normally in response to an unforeseen event, such as a flood, earthquake, pestilence, or attack].
Climate change cannot be dealt with simply by a short-term effort in the way that the term "emergency" implies. Instead, it is a generational challenge where Britain (and, by extension, Sevenoaks' District Council) has a moral obligation to reduce our emissions, and to lead others in doing so, while preparing for the changes that we will inevitably have to adapt to.