A new year, in the spirit of optimism.
Policy
Recognising the current signs of sustainable optimism on Covid matters, now seems a good time to return to our longer term priorities, both in Ash and New Ash Green, and across the district.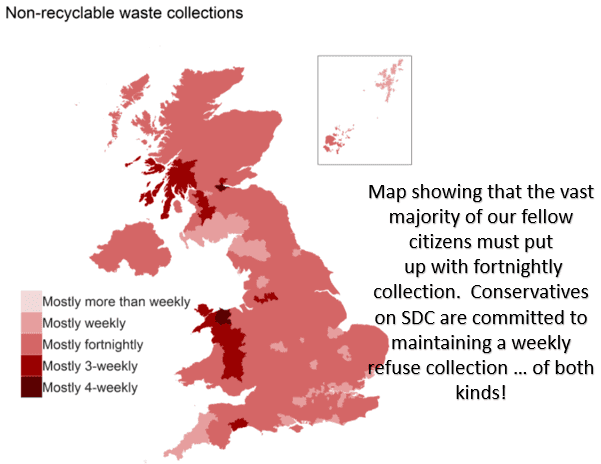 At the new year there were tentative signals that we would get through the peak of Omicron without recourse to additional levels of coercion (beyond that already announced, and agreed by Parliament). I'm glad to say that this spirit of optimism now seems to be firming up (at least on the underlying matters of importance on the Covid issue!). The data from hospitals is showing with more certainty that the NHS, while it may still be put on a crisis footing by Omicron, will cope, in part due to the reduced severity of the Omicron variant.
The conversation on Covid has now pivoted from arguments for and against new coercive proposals, to questions of the timescale for the dismantling the existing measures. It is quite right that compulsory masking, for example in shops, is now to be dropped. The most pressing matter for further review is the policy on compulsory vaccination for NHS and Social care workers, and I very much hope this will be reviewed (perhaps as "no longer required"?) before any NHS sackings kick it (perhaps after reconsideration in the light of emergent omicron data?). Nonetheless, the policy on Covid is, in my view, now in a far better place than it has been for any of the previous 22 months.
Additionally, in just over a week, it will be two years since Britain left the EU. The time since then has, obviously, been dominated by depressing news about Covid and Covid restrictions, both at home and abroad. However, the purpose of this post is not to reprise arguments about the past, either on Brexit or Covid matters.
Rather, recognising the current signs of sustainable optimism, now seems a good time to return to discussion of our longer term priorities, both in Ash and New Ash Green, and across the district more broadly.
Perhaps the biggest new Challenge that faces the council is the local plan, which now needs to be redone following its rejection on a technicality (the "duty to cooperate"). For what it's worth I think the arguments put by the Council's leadership were correct (broadly that the duty had been correctly discharged, and that further emails would have been futile). Unfortunately a court took a different view; we are, as they say, where we are. The revisiting of the local plan could be seen (especially by those who drew up the plan last time) as a needless duplication of work. However, it is also a renewed opportunity to shape a new plan, especially for those of us who weren't as heavily involved last time.
The biggest contentious area is always the matter of building on green belt and the principle employed by Sevenoaks District Council has been, and will undoubtedly remain, that we will only accept building on green belt if there is a significant benefit offered to the existing local community. That seems to be a reasonable principle.
Nonetheless we also do have a duty to genuinely take up the challenge to look for such benefits. We should recognise that there is a moral good seeking to address the issue of housing availability, though it would, of course, make a mockery of greenbelt rules to release greenbelt for development based on this factor alone.
Nonetheless, I was struck by the Archbishop of Canterbury's recent words on building homes and, not just homes, but also building homes that will allow the formation of decent communities, or genuinely add to existing communities.
Building communities is certainly a key benefit and, in my view, the presence of camera surveillance is almost always a sign of a failure to build a proper community. CCTV cameras looking over public spaces, almost always ought to be removed, and certainly that is the case across this ward (see CCTV review).
In my view, the council ought to be looking for area to start a gradual reduction in the number of CCTV sites, New Ash Green would certainly be a good place to start, and the eventual aim should be for the cameras to be removed from the district entirely – mainly on privacy grounds but also on the basis that, at nearly half a million pounds per year for SDC, they are not a cost effective way to reduce crime, which is best addressed through the building up of the community. Such a reduction can be done without an increase in crime, because cameras have very little impact on crime levels (and, indeed, even the direction of any slight overall impact on crime, is very unclear).
However, arguably even worse than the longstanding cameras is the new ANPR camera on the roundabout between New Ash Green and Hartley (which, when consulted by Police, I objected to in the strongest terms). This logging of literally billions of totally innocent journeys, stored on a national police database, for at least a year, is simply wrong; Ash and New Ash Green should have no part in it.
I would also ask residents tempted to put up their own (public facing) CCTV whether they really feel they have the right to put their neighbours, and the other users of public space under surveillance in this way (and clearly, it does not matter, for moral purposes, whether a camera is of the traditional kind, or whether it is integrated into another device, such as a doorbell - in fact, the doorbell camera may be worse, since the data from these devices is likely stored in a central corporate database, by a company, Amazon, which already profits hugely from building up mass data sets on innocent people). However, the law currently (effectively) leaves such a decision to the conscience of the householders*.
Having written critically about the policies enacted by my own party locally, in respect of surveillance, it is only right to laud the many good things being delivered in a collegiate fashion by Conservatives locally.
We are committed, as ever, to a full weekly bin collection of both black bag waste and recycling.
Above you can see a 2019 map showing that the vast majority of our fellow citizens must put up with fortnightly collection. Conservatives on SDC are rightly committed to maintaining a weekly refuse collection and, we are equally committed that this collection should include refuse of both kinds.
The usual counter argument given by opponents is that a move to fortnightly collection could allow for things like household (rather than collective) glass collection, or a separate food waste collection and, although we keep these things under review, I remain of the view that glass recycling in the local bins works well enough and that there are a number of positive and negative reasons to refrain from a separate food waste collection at this time (chiefly, on the positive side, the availability of household composting locally and the combustibility of much food waste - effectively burns as biomass in Kent's waste to power plant - and, on the negative side, the difficulty and cost of making separate food waste collections - including environmental cost of sending heavy goods vehicles on 30 mile (or so) round trips. [I hope to write again about this after I visit the Kent waste disposal centre].
Another good new development, centrally, is the introduction of the new, longer, and simplified, opening hours, for the District's contact centre (7am to 7pm, Monday to Friday - on 01732 227000). Again, this is illustrative of a commitment to simple, high quality, services.
While we have seen some limited progress with the village centre, we all continue to exert what influence we can to try and encourage other incremental improvements, while being on the look out for longer term ways to address what has, for decades, been the biggest local priority in Ash and New Ash Green.
Another long term challenge faced locally has been fly tipping on the road to Barnfield park. This may not effect a large proportion of local residents but the scale of the problem is abhorrent, as are the evil actions of fly-tippers whose selfish profiteering blights the lives of so many decent and often houseproud local residents. I am supportive of the residents who have shown themselves increasingly prepared to exercise their perfectly legal right to use force against the people - and vehicles - who have been inflicting this scourge upon them and their neighbours, for so many years. Although this is a KCC matter, I have spoken to the officers looking at this problem, there have already been some positive moves from KCC, but equally important is the burgeoning resistive spirit amongst the people effected.
Other, more minor, personal positives, have been improved street signage on Church Road in Ash, saving the phone service in the centre of the village, as well as changes to the wording of council tax statements to provide council residents across the district with clear and correct information about the year-to-year percentage change in the council tax precept from the various strands of local government.
Some of the most rewarding work has been dealing with individual issues of casework, especially where a positive resolution has been reached. If you have had need to contact me about a matter with a housing association, or a community issue, one of the Council's direct services, or a matter that comes under another local or national jurisdiction, then I hope you feel that, in each case, I have given the matter the appropriate attention, and that your three Conservative district members (as well as your MP, Laura Trott, and your KCC member, David Brazier) have working well as a team on these issues.
Please do not hesitate to get in touch if you are struggling with an issue where you feel a district councillor's attention could be useful.